Stores "Healthcare" - antiviral and antibakterial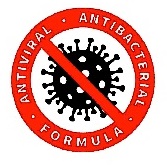 Our Stores made of Polyester IFR are equipped antibakterial and antiviral.
Certified according to ISO 18184 / ASTM: E 2149 and inherently flameretardant according to EN 13773. You have a wide
range of fabrics, as Shantung with woven stripes or Scherli pattern, but also printed batist or linnenlook printed.